---
Speakers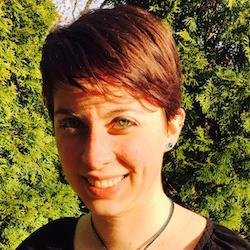 Digital Scholarship Librarian, Michigan State University
Megan Kudzia is a Digital Scholarship Librarian at Michigan State University. She works with students, faculty, and colleagues in the library to work on, consult about, and teach with digital scholarship and digital projects. This includes working with the LEADR lab and with undergraduate...
Read More →
GL
Greg Lord is Lead Designer and Software Engineer of the Digital Humanities Initiative (DHi) at Hamilton College, developing a range of technologies for DHi's digital research projects including graphic design, web development, 3D modeling, and virtual reality design.   A lifelong...
Read More →
Professor, Lewis & Clark College
Jim Proctor serves as Professor and Director of the Environmental Studies Program at Lewis & Clark College in Portland, Oregon. His research as a geographer includes environmental theory, interdisciplinarity, and new learning technologies, with work in the latter ranging from concept...
Read More →
---
Saturday October 7, 2017 10:40am - 12:10pm
Room 241